---
Message from the CEO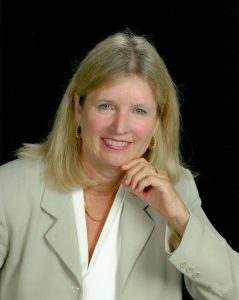 At Celerion we share a clear vision "To be the premier provider of early stage drug development solutions, achieved through experienced leadership, the passion of our employees and a commitment to excellence."
I believe that these words truly capture the essence of our company and give Celerion the competitive advantage to be the provider of choice for early stage drug development solutions.

Through the combined efforts of our employees, I am confident that pharmaceutical and biotechnology companies around the world will continue to turn to Celerion to solve their early stage drug development challenges.

If you are passionate about your work and interested in making a difference in the lives of others, I encourage you to contact Celerion today.
Susan Thornton, PhD Chief Executive Officer
---
Culture
At the heart of Celerion, we are united in our mission:
Every day our focus is to help our clients get their drugs to market, so that they touch the lives of our family, friends and people in need around the world.
We play a critical role in helping our clients bring new medicines to market that ease pain and suffering and improve the quality of life. This not only unites us, but inspires us every day to dedicate our work to ensuring we make a difference.
Our culture is built on collaboration, teamwork, integrity and respect to ensure we nurture a supportive environment that helps our employees learn, and build successful careers that have a meaningful impact.
Through our collective efforts, we will deliver cutting edge technologies and groundbreaking discoveries that help our clients and that touch the lives of people around the world.
If our culture matches your values and interests, and you would like to make a difference, we would love to hear from you.
---
Why Join Celerion?
Celerion is one of the most experienced and successful CROs in the world. One of our key assets and greatest resources is the experience and expertise of our employees. Our vision to be the premier provider of early stage drug development solutions will only be achieved by ensuring that we have the brightest minds in the industry working with us.
We are looking for individuals who enjoy working in a fast-paced environment and who demonstrate leadership, teamwork, and are passionate about what they do.
If you want to build a meaningful career in a successfully growing company, and make a positive contribution to the health and well-being of people around the world, join our team.